Introducing MyResite: A Game-Changing Dashboard to Replace CommunityWare 
Jul 26, 2023
3 minutes read
Meet your new best friend - MyResite! Our new and modern content management system (CMS) has been custom-built to transform how you approach your community website management. Packed with cutting-edge features and designed with user-friendliness in mind, MyResite will enhance your website experience and change your usual website workflow. 
What are the most exciting features of the new MyResite?
Live Analytics 
The data that is most important to your online efforts will be available for you right at sign-in thanks to an integration with Google Analytics. You'll be able to monitor website performance, user behavior, and conversion rates in one central location.
Built for Web Accessibility 
The importance of accessible websites cannot be overstated in today's digital world and we've made it easy for your community website to pass the test.Our accessibility-trained team has pinpointed what aspects to consider for adequate website compliance to provide peace of mind.
Innovative and Beautiful Design Options
Form meets function. Not only are we excited about the technology behind MyResite, but the design and layout options as well. Easily customize your web pages with drag-and-drop functionality before officially publishing your creations and/or updates to the world. 
Create Custom Landing Pages & Forms in Just a Few Clicks
Effortlessly track your marketing efforts by using MyResite's custom landing page and lead form capabilities! Whether you're running paid marketing campaigns or just need a digital sign-up form for your next community event, the ability to create custom landing pages and lead forms will have you covered. 
Search Engine Optimized 
There are many aspects to SEO and MyResite's goal is to set you up for success. Edit content to enrich your keywords with the easy-to-use content editor. Monitor the speed of your website with performance monitoring (we've built it to make your website fast - and stay fast). Analyze analytics within MyResite to track SEO efforts. 
Easily Highlight Specials, Announcements, & Events 
Create community event highlights that get your renters excited. Create banners that help convert your website visitors. The best part? No more last-minute requests for adding these updates to your community website - you can easily create AND SCHEDULE them within MyResite!
Customize Floor Plans 
Instinctive floor plan customization is coming your way. With just a few clicks, you can showcase the most up-to-date floor plan data to those that matter most - your prospects looking for a new home.
Floor Plan Pricing and Unit Availability
We've simplified our integrations to allow for easy setup so you can have the most accurate pricing and unit availability up within half the time. The new MyResite is all about simplifying our content management system to be more efficient without the hassle!
Ooh & Aah with us over this sneak peek.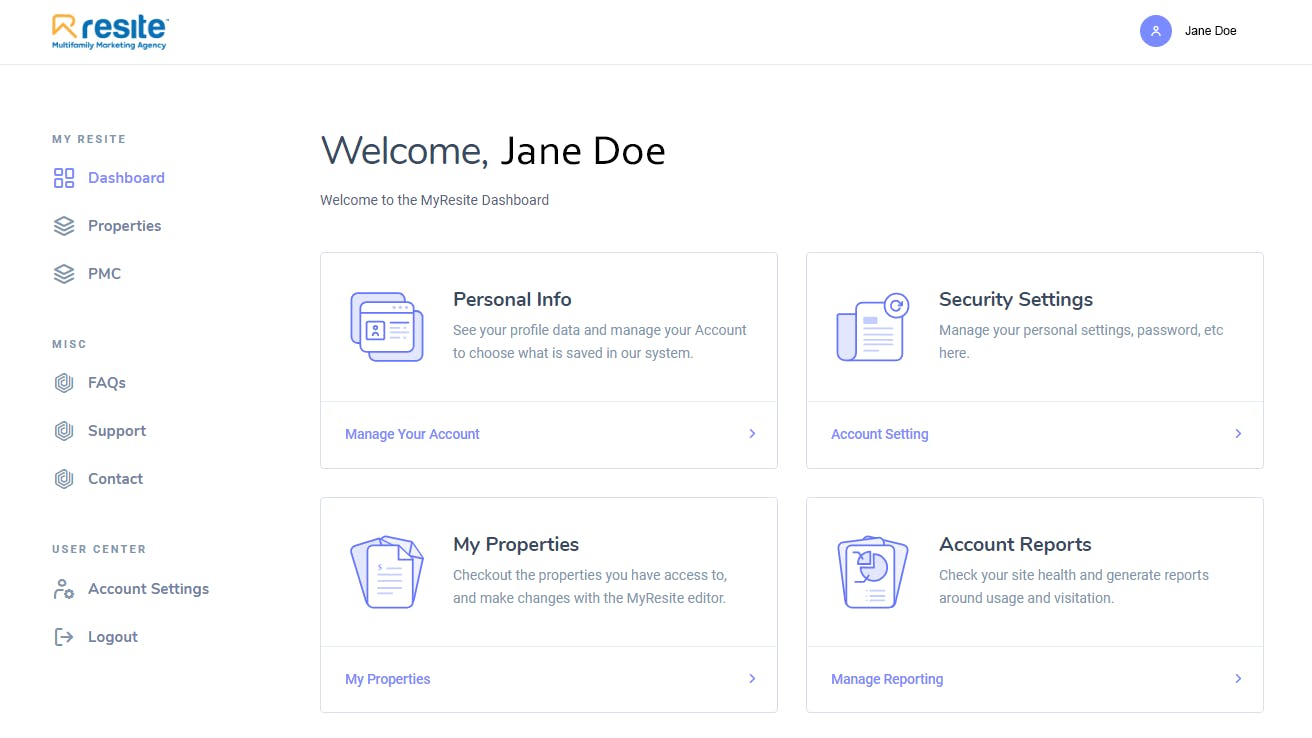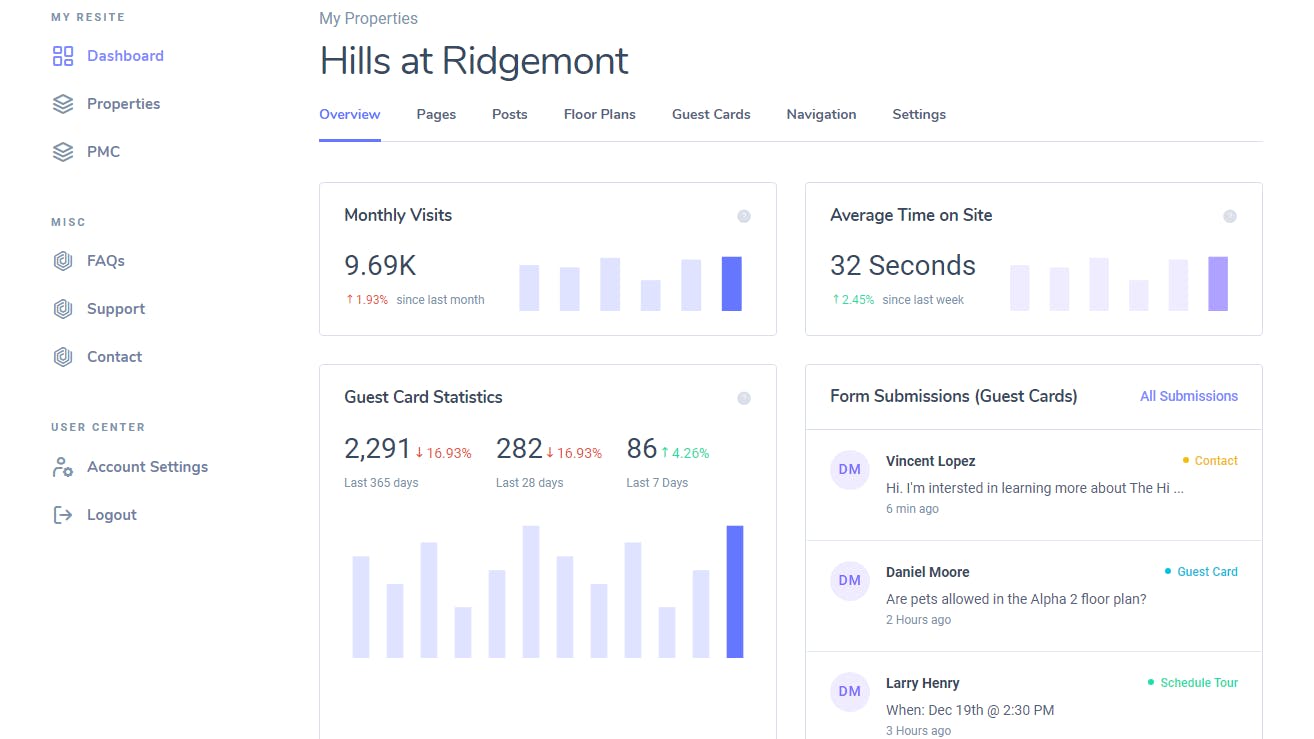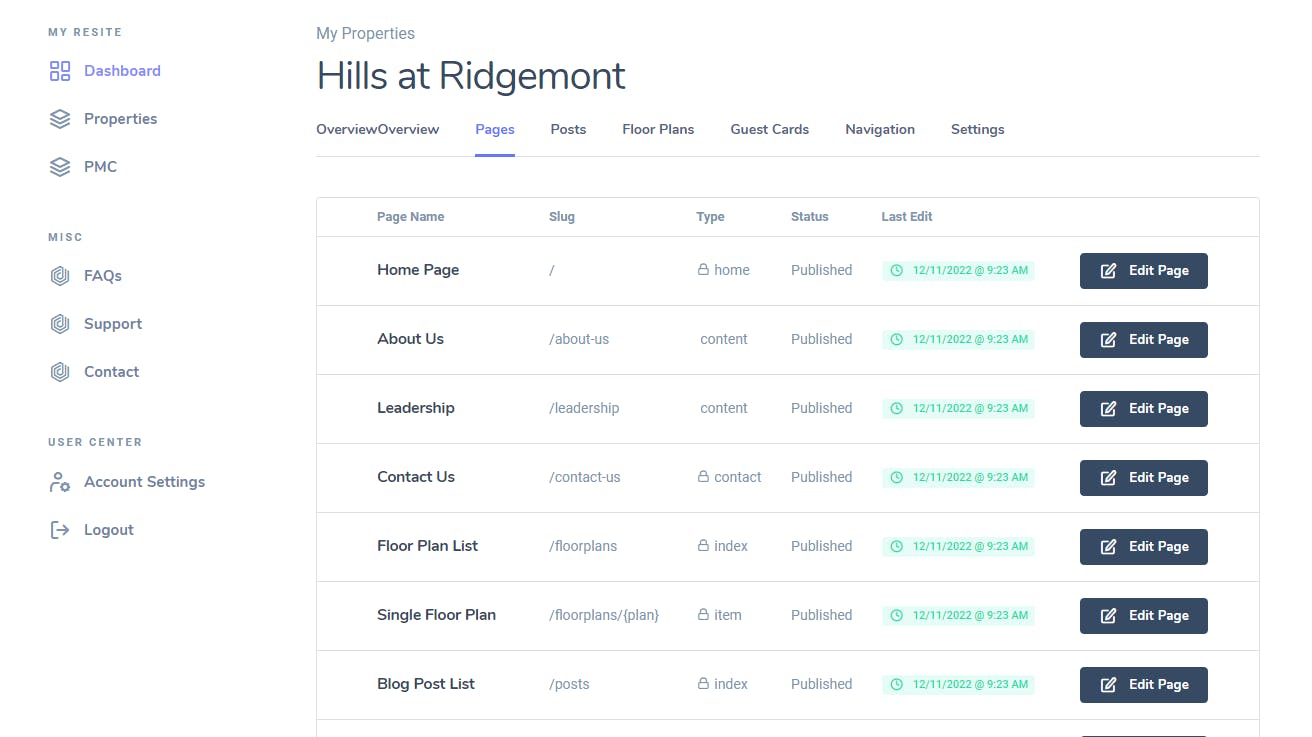 It's been a long time in the works and we're thrilled to walk into this new and exciting chapter of Resite with our clients (PS, more information on launch dates coming soon!).
If you're not currently a Resite client and would like to walk through all of the exciting features above, schedule a call with our team and we'll be happy to show you the system and why partnering with Resite for your community website will be game-changing for you and your team. 
Back to all articles